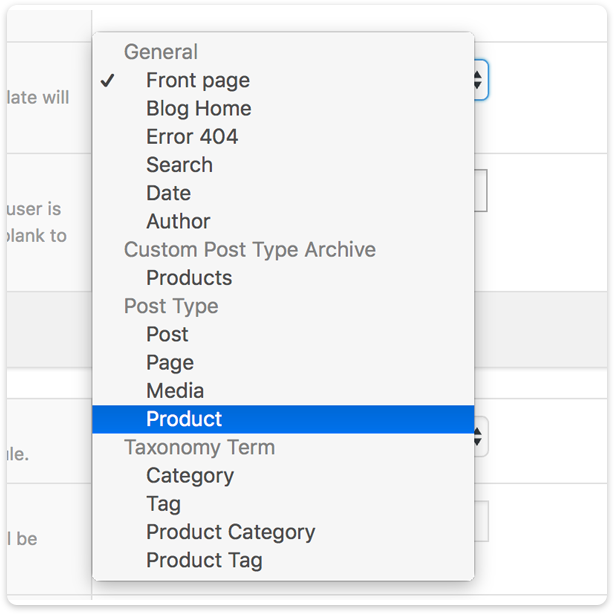 Customize Any Page Template
With Custom Page Templates you can easily redefine layout for any page, blog post, WooCommerce product or category, 404 error page and more…
Create Templates With Visual Composer
Build custom page templates using your favorite Visual Composer builder without touching template files!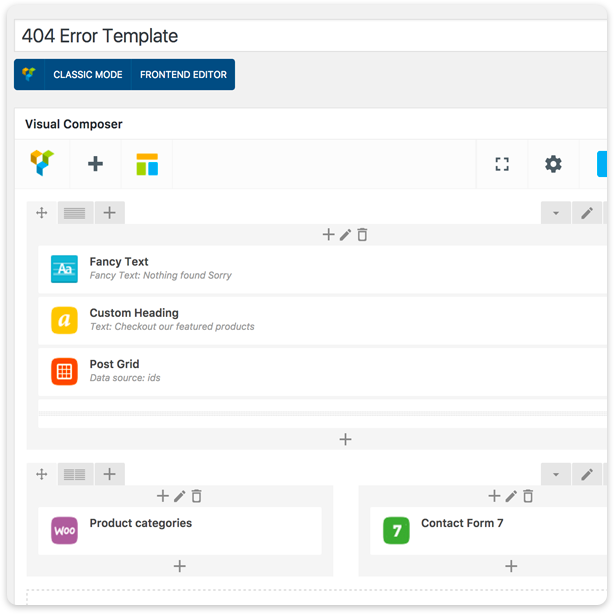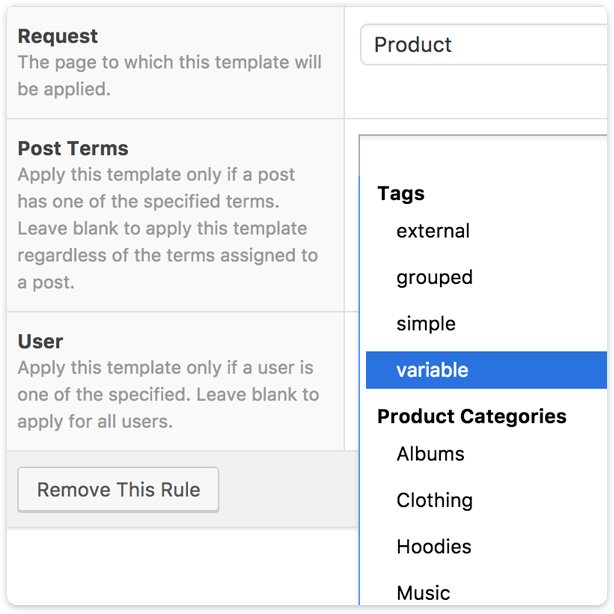 Precisely Control
Advanced rules allow you to apply content by the conditions you need.
Supercharge All Your Shortcodes
Dynamic Shortcode Values component allows you to dynamically replace shortcode's content or attribute for any of your existing shortcodes available, to reflect currently viewing page.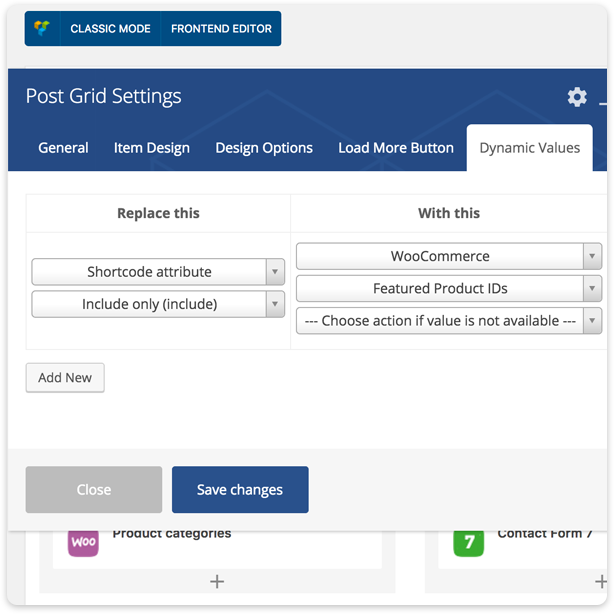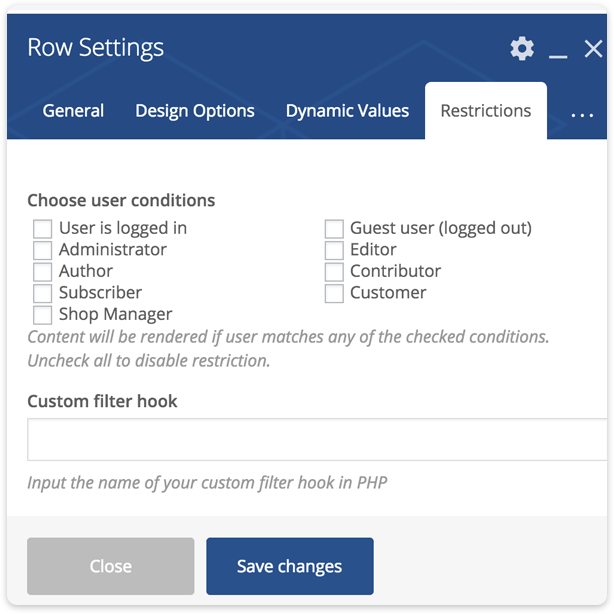 Control Content Visibility
User Content Restriction component allows you to selectively display content on your page based on user role, logged status and other attributes.
Works With Any Theme
The plugin has been tested with the most popular themes.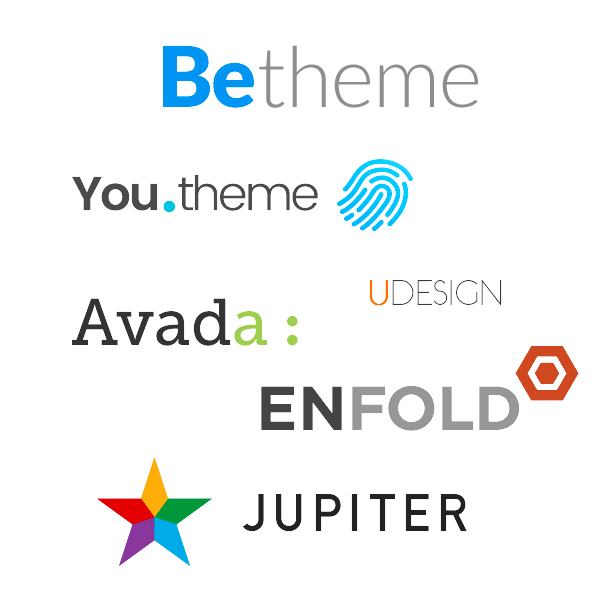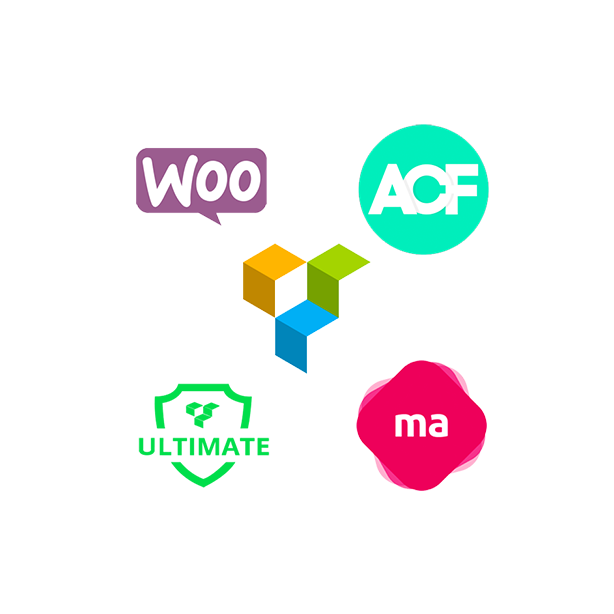 Supports Popular Plugins
Nicely supports and extends your favorite plugins, like WooCommerce, Visual Composer, Advanced Custom Fields, Ultimate Addons for Visual Composer and Massive Addons for Visual Composer.
Developer Friendly
Plugin has clear and well documented code, and uses hooks everywhere giving developers full freedom customizing and extending the components as well as controlling their behavior.